Resolve incidents in real time
Link customer conversations to delivery tracking information and notify customer service as soon as a problem is reported.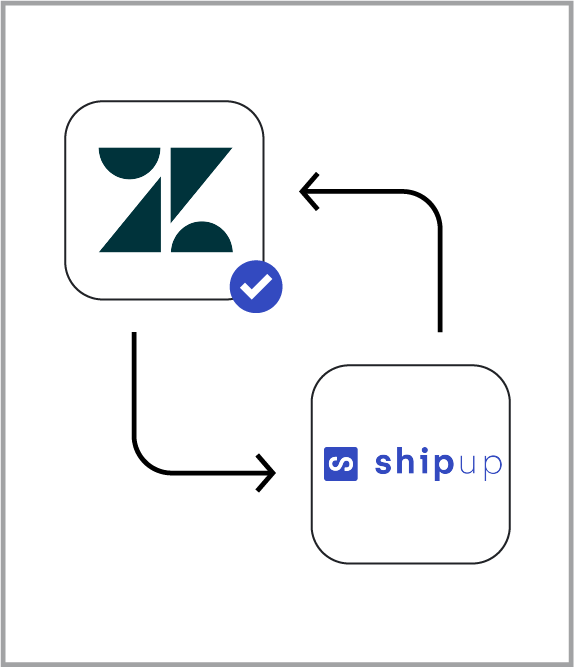 Gain instant visibility into delivery issues to enhance customer experience.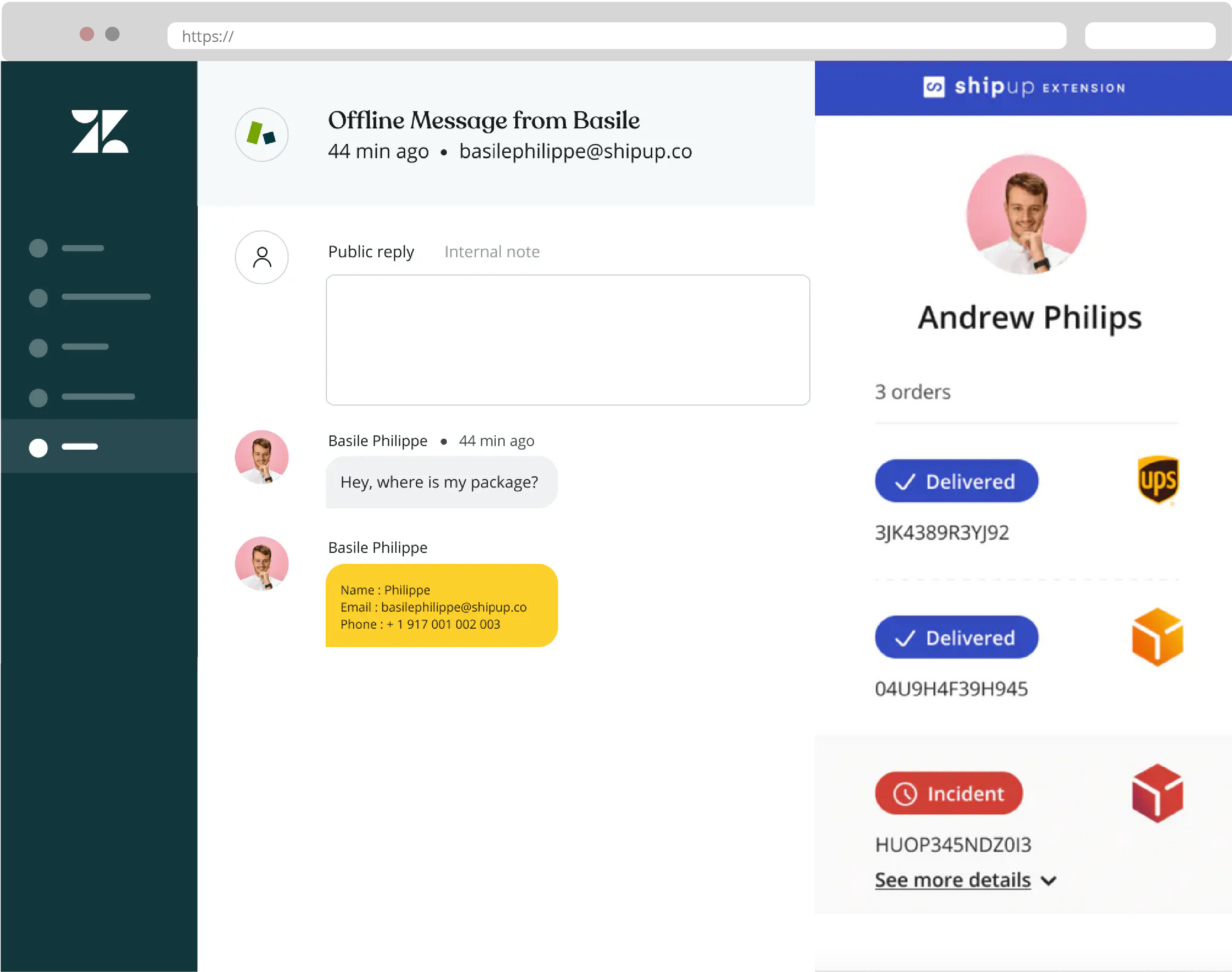 Improve customer satisfaction
Solve chats and tickets faster by having access to relevant delivery data from Shipup, such as address details, shipping status, and shipping events from within Zendesk.
Make problem resolution easy
Make it easy for your customers to solve their issues and create requests for damaged or missing products with a guided resolution path in your automated post-delivery surveys.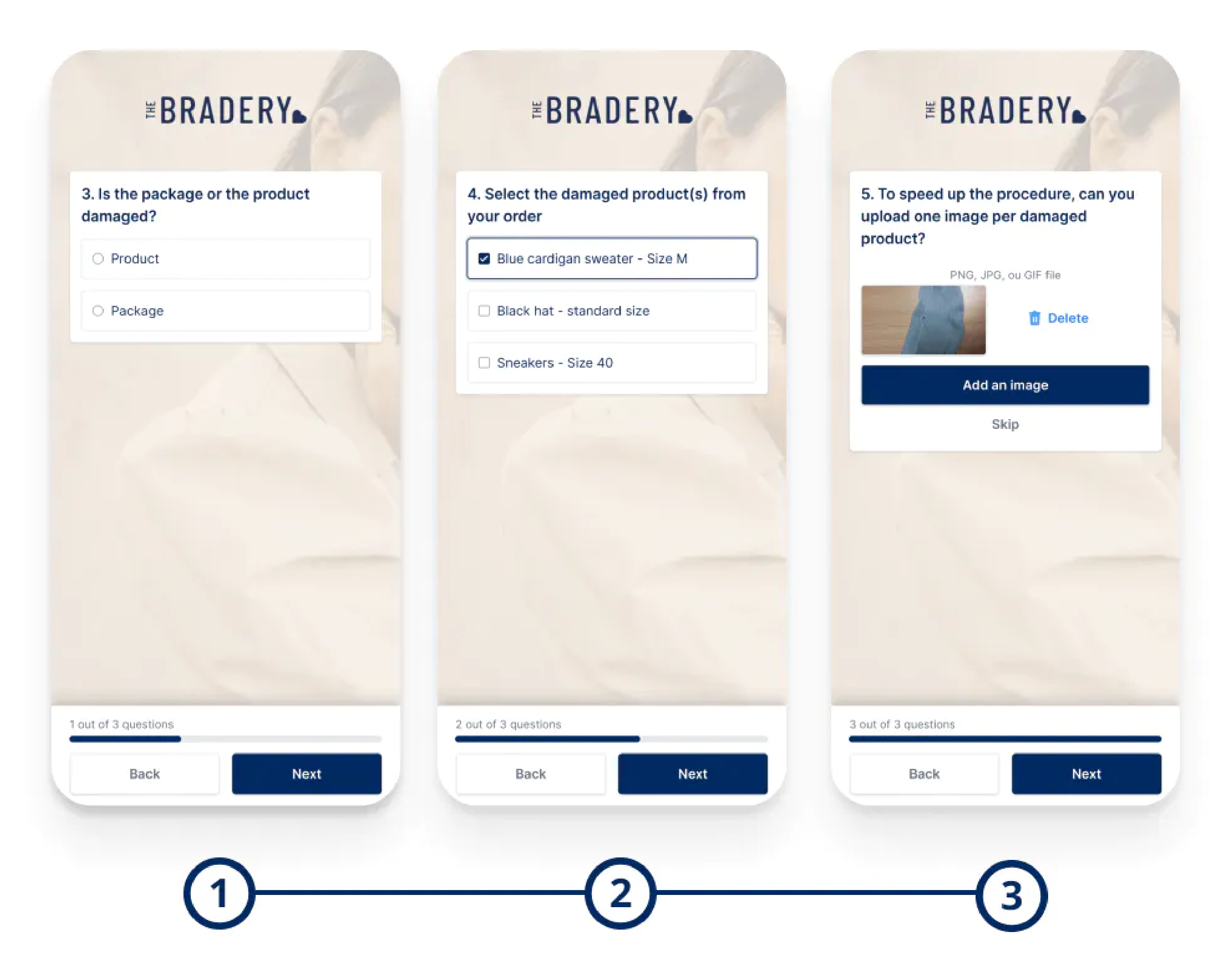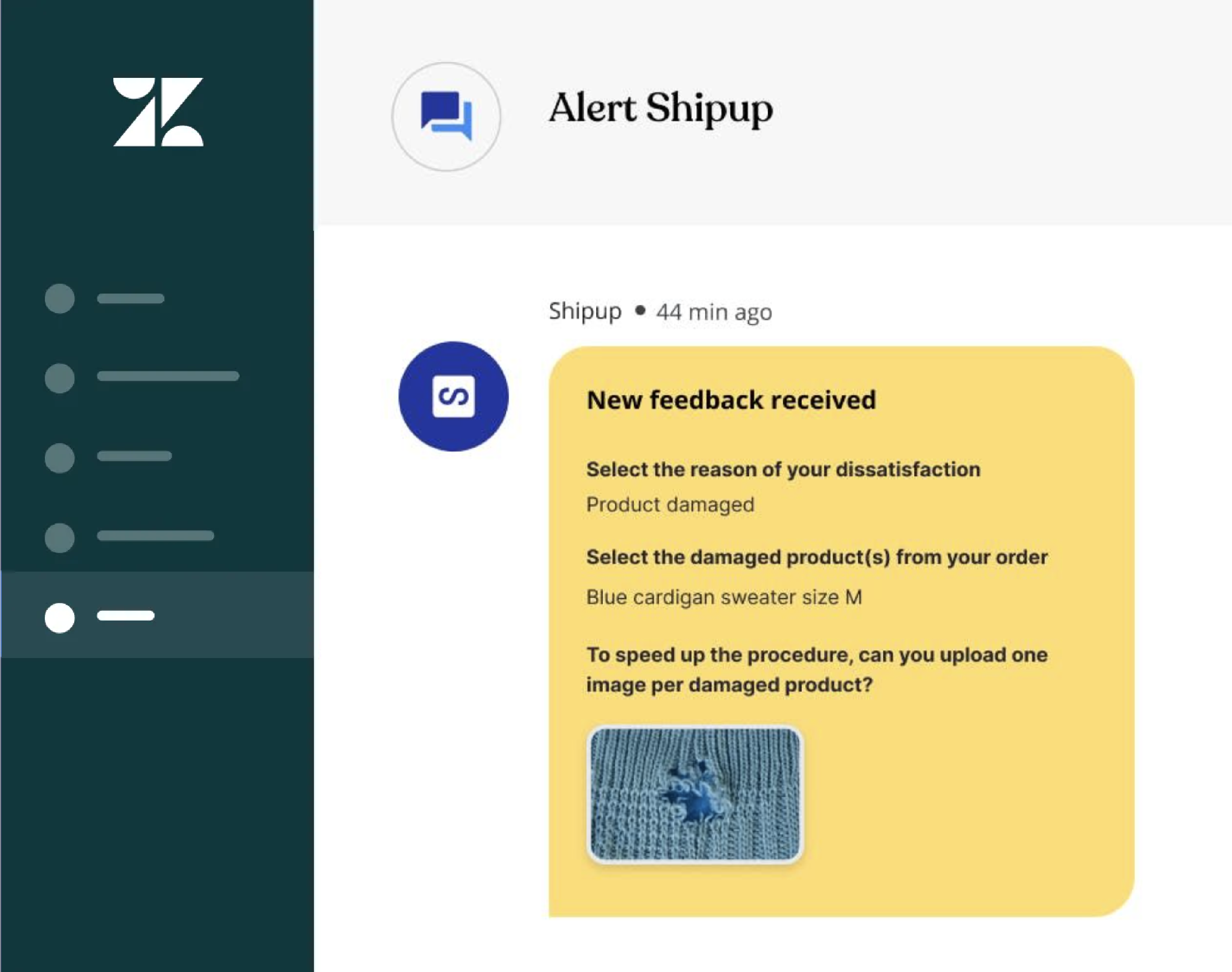 Streamline communications and get better feedback
Send a templated survey at delivery to automatically collect and import crucial information about your customers' experience into your CRM along with relevant data like tracking and order numbers.

Shipping alerts
Shipping alerts are automatically created when customers experience issues with their packages so your customer service team can respond immediately.

Chat integration
Link your customers' conversations to delivery tracking information to enhance customer support chats.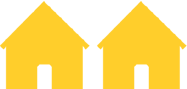 Multi-store connection
You can have multiple widgets in Zendesk, each with a different Key Shipup API.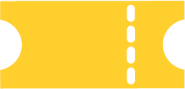 Ticketing system
Centralize all your customer feedback upon delivery in one place.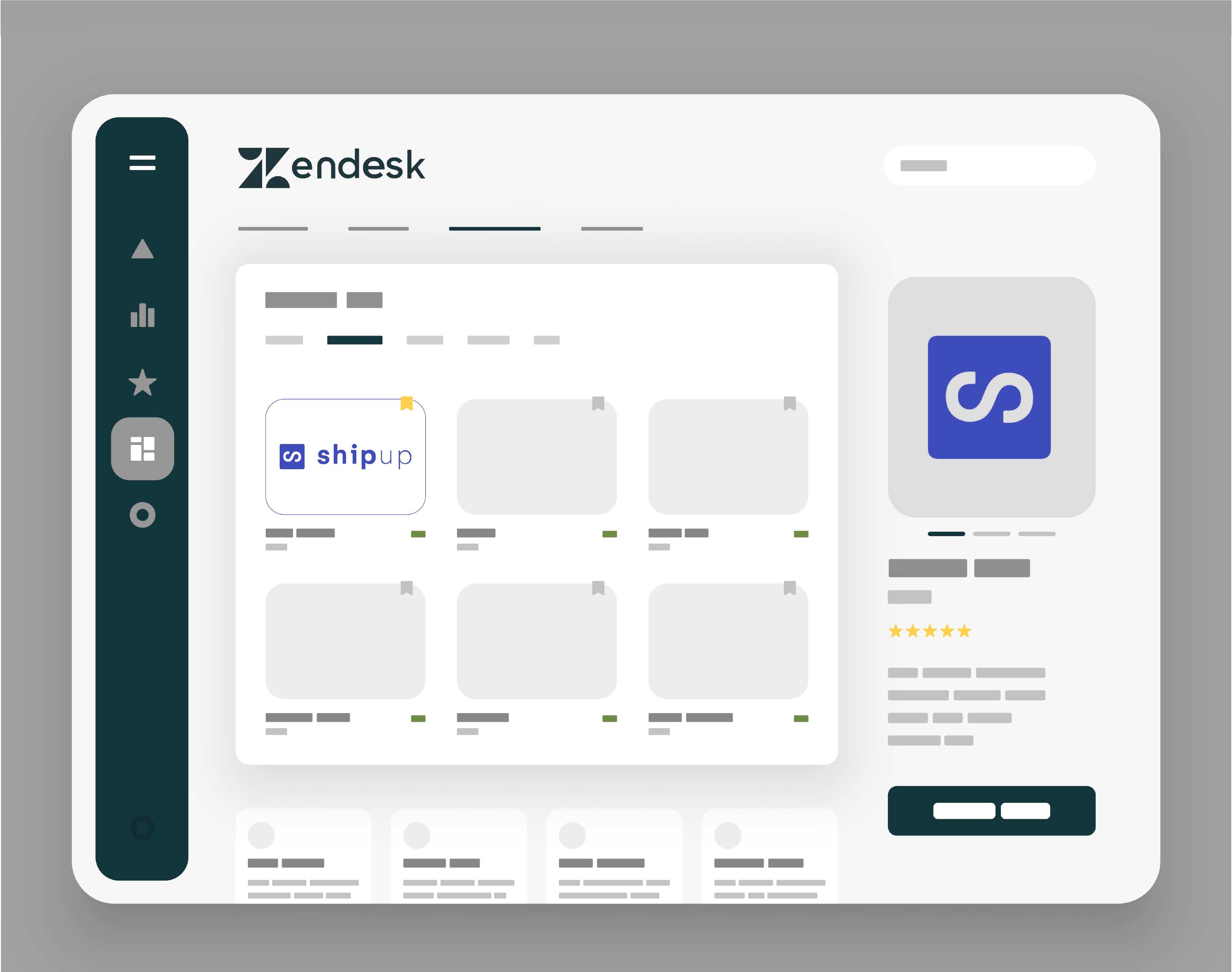 Native integration
Install the Shipup Support and Chat Extension in Zendesk via the Marketplace.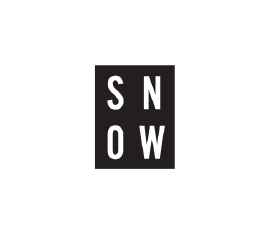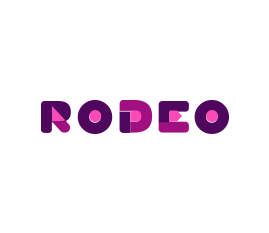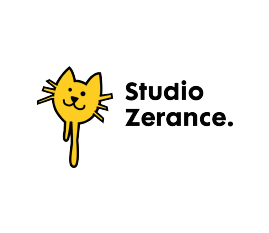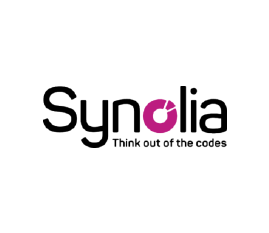 Very happy to be able to personalize emails. All markets use Shipup, FR, IT, ES / CA and US recently launched. Very few complaints related to delivery.
- Filorga
We have more leverage with our carriers & warehouse to decrease the time it takes to create an order. It's increased the quality of the data we have about our shipping operations.
- NA-KD
Shipup's tracking page builder is one of the best I've ever seen. It's very intuitive and easy to use.
- Highline Wellness
The top 4 post-purchase KPIs

:

how to track and improve them
This guide is equal parts strategy and actionable insights. It will help you take control of your brand's post-purchase experience using Zendesk's most powerful features. Although it is particularly actionable for Zendesk users, it can also be applied to any website.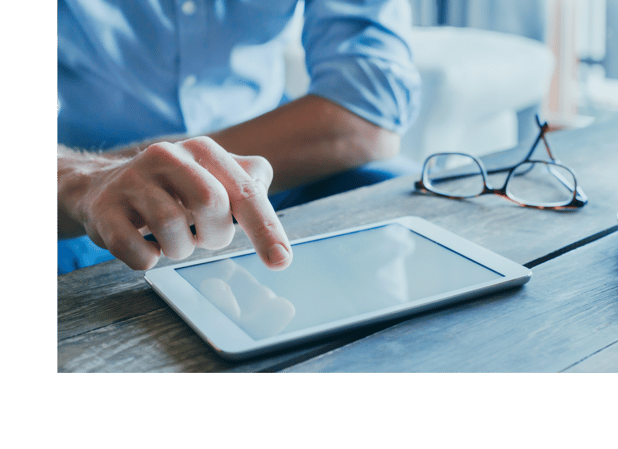 Book a Demo
Ready to reshape your post-purchase experience? Book a demo with the Shipup team to discover how our products integrate with your existing tech stack to deliver a seamless customer journey.